First Language School is the successor of First Boys' School founded in 1879. At the beginning of 1964, a committee of parents and public figures stressed the need for a specialized language school in Varna and put forward proposals for changes in the curriculum. In the same year the school received accreditation by the Ministry of Education as a Language School with two English and two German classes of 20 students each. Studying Russian was compulsory and the students could take German, English or French as their third foreign language.
Initially, admission to the school was without entrance exams and the candidates were ranked in order of their grades from the seventh form of primary school. The newly established school generated huge interest, so a very selective admissions policy had to be adopted and from the next school year the students had to pass entrance exams in Bulgarian Language and Literature and Mathematics. At the very start the competition was intense, with ten to twelve students applying for one position. This trend has remained steady throughout the years in spite of the growing number of schools and institutions offering intensive language teaching.
The first teachers in the school were some of the best experts on English and German language teaching methodology – Sofka Hadzhiivanova, Kseniya Staneva, Vessela Zaharieva and Dimitrina Subotinova. Since the very beginning the Biology, Chemistry, History and Geography courses have been taught in English and German for the students in the English and German department respectively. The school has been consistent in its policy to employ highly qualified and dedicated teachers of all school subjects. The reward is a splendid set of prizes at national and international competitions in various subjects as well as outstanding examination results and admission to highly regarded universities in Europe and the USA. 98% of all our students go on to higher education in the year of their graduation. The alumni of the school have an established reputation in all spheres of life.
Up to 1972 the school occupied the building of what is now the Archaeological Museum in Varna.
In 1972 First Language School moved into a new building in the suburban area. The school stopped admitting students to the Russian classes and raised the number of the classes in the English and the German departments to four and three respectively.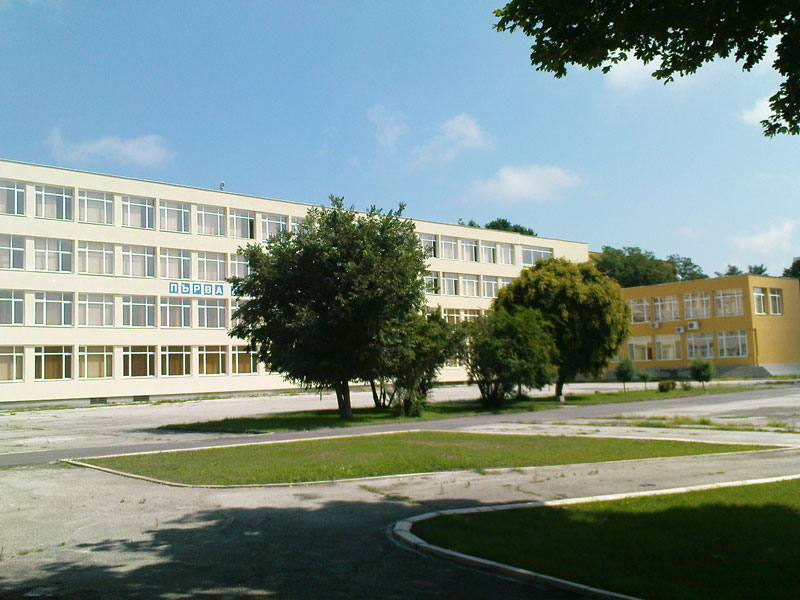 In 1995 the school joined the German Language Certificate project and became the fourth German Language Centre in Bulgaria alongside with those in Sofia, Lovech and Bourgas.
In the year 2000 the number of the classes in the German department went up to four.
In 2009, First Language School moved into a completely renovated building at 29 Podvis Street. The number of the classes in the English department rose to five.